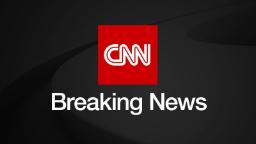 Seoul
CNN
 — 

North Korea launched a long-range ballistic missile early Thursday, according to officials in Japan and South Korea, the same day leaders from the two US allies are due to meet in Tokyo for the first such summit in 12 years.
At least one unidentified ballistic missile was fired into the waters off the east coast of the Korean Peninsula early Thursday morning local time, according to South Korea's Joint Chiefs of Staff.
Japan's Defense Ministry also confirmed a launch, estimating that the missile would fall outside its Exclusive Economic Zone (EEZ), approximately 550 kilometers (341 miles) east of the Korean Peninsula.
It added that the distance the missile traveled was approximately 1,000 km (621 miles) and likely reached an altitude of over 6,000 km (3,728 miles).
The South Korean military was maintaining a full readiness posture while closely cooperating with the US, the JCS said.
North Korea last tested a long-range missile on February 18, and Thursday's is the fourth intercontinental ballistic missile launch in less than one year.
It follows a flurry of tests so far this week – on Sunday, North Korea fired two cruise missiles from a submarine and the next day launched two short-range ballistic missiles from South Hwanghae Province.
The tests coincide with springtime joint military exercises between the United States and South Korea – the biggest war games the two allies have staged in five years. Ahead of the 11-day Freedom Shield exercises, North Korea had threatened to take the "toughest counteraction against the most vicious plots of the US and its followers."
The timing also coincides with the imminent arrival of South Korean President Yoon Suk Yeol in Japan for a summit his office has hailed as "an important milestone" in the development of bilateral relations.
The two East Asian neighbors have a long history of acrimony, dating back to Japan's colonial occupation of the Korean Peninsula a century ago.
The two countries normalized relations in 1965, but unresolved historical disputes have continued to fester and hostility lingered.
More recently, their fraught relations have undermined efforts by the United States to present a united front against North Korea – and the increasing assertiveness of China.
Before departing for Tokyo, Yoon told international media on Wednesday "there is an increasing need for Korea and Japan to cooperate in this time of a polycrisis," citing escalating North Korean nuclear and missile threats and the disruption of global supply chains.
"We cannot afford to waste time while leaving strained Korea-Japan relations unattended," Yoon said.