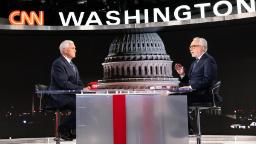 Former President Donald Trump and his team will be rolling out surrogates beginning Friday to hit Democrats, the investigation and District Attorney Alvin Bragg across various forms of media as they work to shape the public narrative, according to sources close to Trump. 
His team will also keep track of members of Congress and 2024 potential Republican hopefuls who defend Trump. They plan to blast out those responses and likely go after those who do not rally around the former president. 
Trump's team, while caught off guard by the timing of the indictment, has been working on a media plan to respond to the potential charges for the last two weeks.
Several advisers said that they were learning many of the details of the indictment and potential arraignment from media reports. There have been preliminary conversations on what getting Trump in and out of New York will look like.