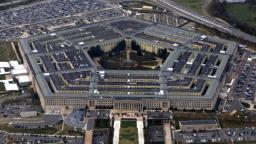 CNN
 — 

A US contractor was killed on Thursday in Syria after a suspected Iranian-affiliated drone struck a facility housing US personnel in northeast Syria, the Pentagon said in a statement Thursday.
Five US service members and an additional US contractor were wounded in the strike.
"The intelligence community assess the UAV (unmanned aerial vehicle) to be of Iranian origin," according to the statement.
In response, President Joe Biden authorized a precision airstrike "in eastern Syria against facilities used by groups affiliated with Iran's Islamic Revolutionary Guards Corps (IRGC)," Secretary of Defense Lloyd Austin said in the statement.
The US, according to the Pentagon statement, "took proportionate and deliberate action intended to limit the risk of escalation and minimize casualties."
"As President Biden has made clear, we will take all necessary measures to defend our people and will always respond at a time and place of our choosing," Austin said. "No group will strike our troops with impunity."
This story has been updated with additional details.