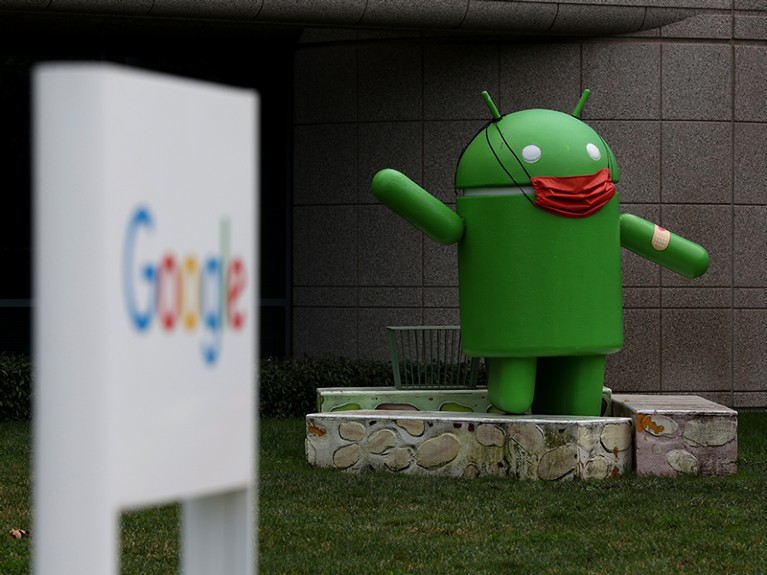 In the summer, I left Google after working there as an analyst for a year. After my departure, I posted a series of tweets sharing some of my reflections on working in the private sector. The tweets went viral among academics — it seems many were interested in what I was taking back with me to the university world.
I am an astronomer by training, and joined Google's spam-fighting team from a postdoctoral position at the Swiss Federal Institute of Technology in Lausanne (EPFL). The job involved reviewing suspicious activity in Google's advertisement ecosystem. Some such activity is accidental and some deliberate — when other advertisers click on ads to waste their competitors' budgets, for example. Whenever a valid concern was raised by a customer, the team investigated the data with the aim of detecting as much fraudulent activity as possible and preventing it in the future.
At the end of July, I left Google to start another postdoc at EPFL. One of the main reasons I decided to return to academia was a desire to regain the independence I had lost in the private sector. There, ultimately, you are hired to do a job, and in most cases your manager or more-senior personnel define what you do and how you do it. This can leave you with work that you are simply not excited about. But my sojourn at Google taught me valuable lessons that I am keen to share with others in academia.
Don't be a hero
This is one of the most important lessons I am taking with me. If a task can be finished only through putting your mental health and even physical health at risk, you are effectively hiding flaws in the system. If you constantly work well beyond your contracted hours or responsibilities, these flaws will not be uncovered and will remain unfixed. Google promotes this 'don't be a hero' mindset.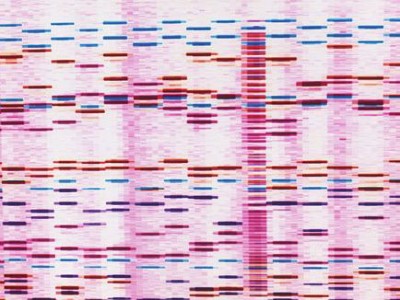 Collection: Scientific data
During my first week, for example, I was diving into the vast topic of spam to get ready for the job and was working late into the evening. My manager, who was in a different time zone, saw me online and suggested I call it a day. This short interaction set a different expectation from that which I was used to; in academia, my working hours often extended long past the usual office hours.
As a counter example from the academic world, I know of a part-time administrative position in a student organization that was paid as 40% of a full-time job. The post holder worked for several years without problems, managing the secretarial duties of a large student body organization in a university. Under normal circumstances, the workload was manageable, but one year, there was an internal reorganization that increased the workload, along with an extra project that required a lot of time and energy. Within a year, the workload became much more than one part-time person could handle. They stepped up, working well beyond their contracted hours, acting like a hero, and enduring constant stress for a prolonged period of time. This resulted in burnout and eventually they stepped back from the position.
The system was fixed only after this happened and the person revealed the increased pressure and workload. Now the role is 80% of a job. The lesson here is: do a good job, but if it's too much to handle, speak out instead of trying to endure it, especially in times of crisis. Only in this way can systemic problems be resolved.
You are responsible for your career
This is true in both the private sector and in academia. I was actively reminded of the fact by my peers and managers at Google, but in academia reminders are not so forthcoming.
When I left academia to join Google, what I struggled most with was the idea that other people — especially those in my immediate scientific environment — would judge me and think of me badly, particularly my boss, who had spent time and energy on bringing me to the institute in the first place. But if you put others' interests before your own, you will not be in control of your career. I made the choice that I thought was right for me.
When I rejoined EPFL, I almost apologized to a senior professor, saying I was back and ready to start working at the institute again. He wasn't even aware that I had been gone for a year. I worried so much about what colleagues at the institute would think of me, but people come and go all the time.
Academics are highly skilled
I always thought that as an astronomer I'd have a hard time finding a job outside a university.
You don't see many job advertisements for astronomers in the private sector. However, I discovered that the years I had spent writing code to analyse data; discussing the big unknowns in the Universe; presenting my research to wide audiences; and writing research articles and grant proposals had shaped skills that are highly sought-after outside academia. I realized that those skills qualified me for roles such as a data scientist or a software engineer, in sectors as diverse as information technology, banking and the life sciences. There is actually a shortage of talent in these sectors, but to take advantage of this you need to know how to sell your skills.
Writing in a job application that you have had seven peer-reviewed articles published is likely to earn you blank stares from recruiters rather than invitations to interviews. But making it clear that you managed a research project from start to finish — working with different stakeholders (peers, referees and editors), scheduling meetings, documenting efforts and bringing the project to a successful end — highlights a lot of sought-after skills. I now know that when my current postdoctoral contract ends, if I don't find anything in academia, the door to the private sector is wide open for academics like me.
This is an article from the Nature Careers Community, a place for Nature readers to share their professional experiences and advice. Guest posts are encouraged.
Competing Interests
The author declares no competing interests.