"Who's Talking to Chris Wallace?" is available now on HBO Max and airs on CNN, Sunday, March 12, at 7 p.m. ET.


CNN
 — 

A Michigan man has been charged with unlawfully owning several firearms after federal agents uncovered online death threats he allegedly made against Gov. Gretchen Whitmer and President Joe Biden.
Randall Robert Berka II faces one charge of possessing a firearm as a prohibited person. He has not yet entered a formal plea, and a lawyer is not yet listed on his court docket. Berka has not been charged with making the threats.
At his initial appearance on Friday, a federal judge ordered Berka to be detained pending another hearing on March 15.
Berka's arrest comes amid a number of federal cases that include death threats to public officials, particularly threats levied at government officials in Michigan. Federal prosecutors brought a separate case recently against a man who threatened on social media to kill Jewish members of the state government.
Google alerted investigators of Berka's YouTube account after he allegedly made several threatening statements on YouTube. Berka, who went by the "@killthefeds420" on YouTube, allegedly said he wanted to kill law enforcement, members of the LGBTQ+ community, and government officials in February and March 2023.
"Im more than willing tot [sic] kill whitmer and I do live in Michigan," Berka allegedly wrote in one comment, referencing the governor of Michigan, a Democrat.
Berka also allegedly wrote that "im going to kill these democrats biden deserves to die" and that "queers need to die."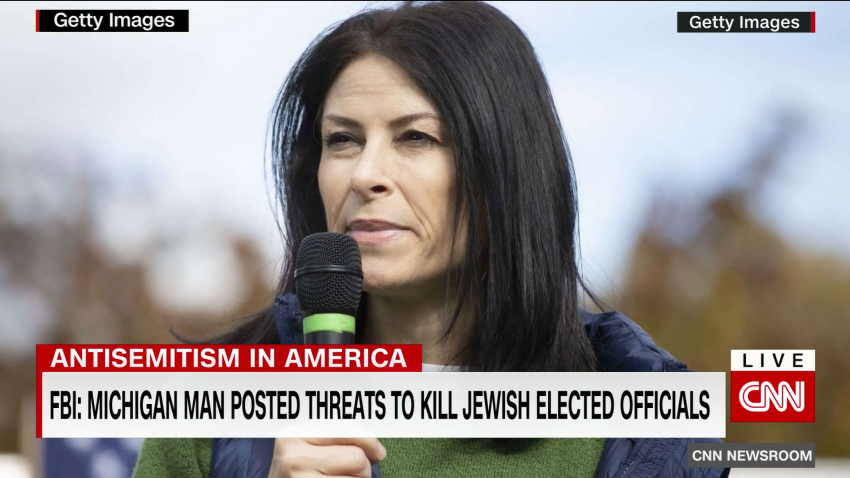 FBI:Jewish members of Michigan state government threatened
Investigators went to Berka's house and spoke to his mother, according to court documents. She told agents that within the past year, she had purchased three long guns and one handgun for Berka, all of which he kept in his room at their house, and that he also owns ammunition and body armor, according to court documents.
According to court documents, Berka was involuntarily committed for mental health treatment in 2012, and a family member serves as his legal guardian. Because of his mental health history, Berka is prohibited from having a gun, investigators say.
Berka's mother also told agents that she does not think her son's mental health treatments are working, investigators say, and that he should be arrested and put in prison.
In an interview with Whitmer on "Who's Talking to Chris Wallace?" the governor was asked about the recent threats she has received, including the 2020 kidnapping plot.
"I think about it everywhere I go, Chris," Whitmer said of the threats she faces, adding that criticisms from former President Donald Trump have made her a target.
"The former president made me a target and threw a lot of gas on the fire and it has continued to burn and I think about it everywhere I go," she said.
Whitmer added that "it's taken a toll. But it's not going to scare me. It's not going to change who I am…and the decisions that I have to make. I've got a job to do and I'm going to do."
This story has been updated with additional details.